CALL US on +91-8121004004
Email: info@bhavesads.com

Book Newspaper Classified / Display Ads in Local / Regional / National
Newspapers of India. We are Advertising Agency serving Ad Rates &
bookings for more than 100 leading publications.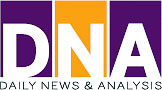 Daily News and Analysis (DNA) is an Indian broadsheet published in the English language from Mumbai, Ahmedabad, Pune, Jaipur, Bangalore and Indore in India. The broadsheet was launched in July 2005 and targeted a young readership. DNA is owned and managed by Diligent Media Corporation, a joint venture between D B Corp Ltd. (Dainik Bhaskar) and Essel Group.
Bhaves Advertisers books advertisements for DNA. We book Display, Appointment Ad, Tender Notice, Public Notice, Classified Display, and all other types of advertisement categories. You can give or publish your ad in DNA through us. We offer special discount on tariff rates.
Editions of DNA
DNA is published from Mumbai, Pune, Bangalore, Ahmedabad, Jaipur & Indore.
DNA Rate Card
Newspapers
We book ads in the following newspapers
We accept
We book ads in the following Categories in the above news papers
Payment Option
We accept payment through net-banking or direct deposit in our HDFC Bank Account.
To know more details Click here
Newspaper Advertising Tips
Here are some tips for newspaper advertising
Classifieds
To book classified
ad in any publication.
Click here